FMS-10E / FMS-12E / FMS-15E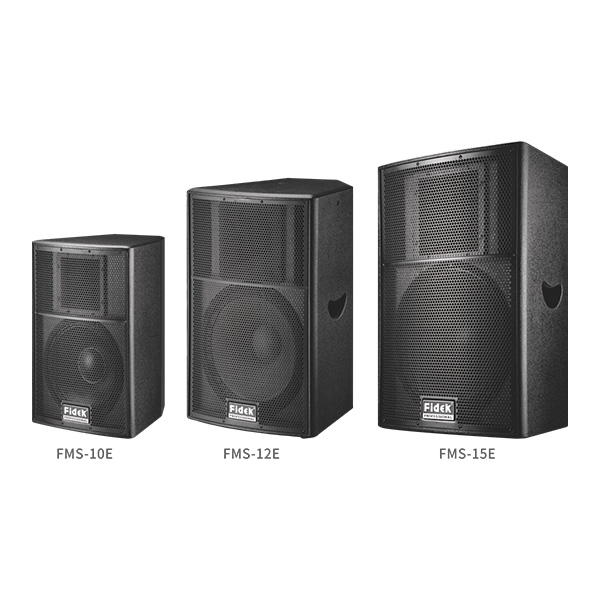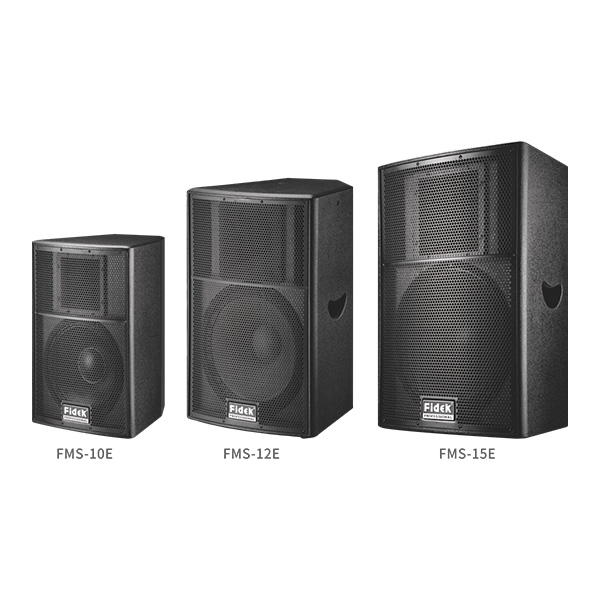 Larger Images
FEATURES
● Two-unit two-way full-range high sound pressure high-sensitivity speaker,
high-power woofer. A 1.75" tweeter. Innovative horn design, 80° X 50° coverage
angle, so that the coverage is wider and the positioning is more accurate.
● Accurate phase correction, flexible hanging system, convenient configuration
of different hanging brackets and hanging methods. High-quality units with
excellent performance indicators.
● Unique treble electronic dynamic protection circuit is adopted to ensure the
safety of the unit.
● The box body is made of solid birch plywood and waterproof & wear-resistant
surface coating, which can withstand the test of wind, sunlight, rain and other
harsh environments
● With Triumph series subwoofer and amplifier, it forms a complete high-quality
professional audio system.
SPECIFICATION
| | | | |
| --- | --- | --- | --- |
| Model | FMS-10E | FMS-12E | FMS-15E |
| Type | Two-way Speaker | Two-way Speaker | Two-way Speaker |
| Frequency Range | 60Hz-20KHz | 53Hz-20KHz | 45Hz-20KHz |
| Directivity(HxV) | 80°×50° | 80°×50° | 80°×50° |
| Impedance | 8Ω | 8Ω | 8Ω |
| Rated Power | 300W | 450W | 500W |
| Sensitivity | 97dB | 99dB | 100dB |
| Max. SPL | 124dB | 125dB | 130dB |
| Low Frequency Unit | 10"×1 | 12"×1 | 15"×1 |
| High Frequency Unit | 1.35"×1 | 1.75"×1 | 3"×1 |
| Dimension | 343×320×530mm | 393×365×590mm | 462×445×710mm |
| Weight | 18Kg | 23Kg | 32Kg |