FCQA-9631
16CH Cinema Signal Processor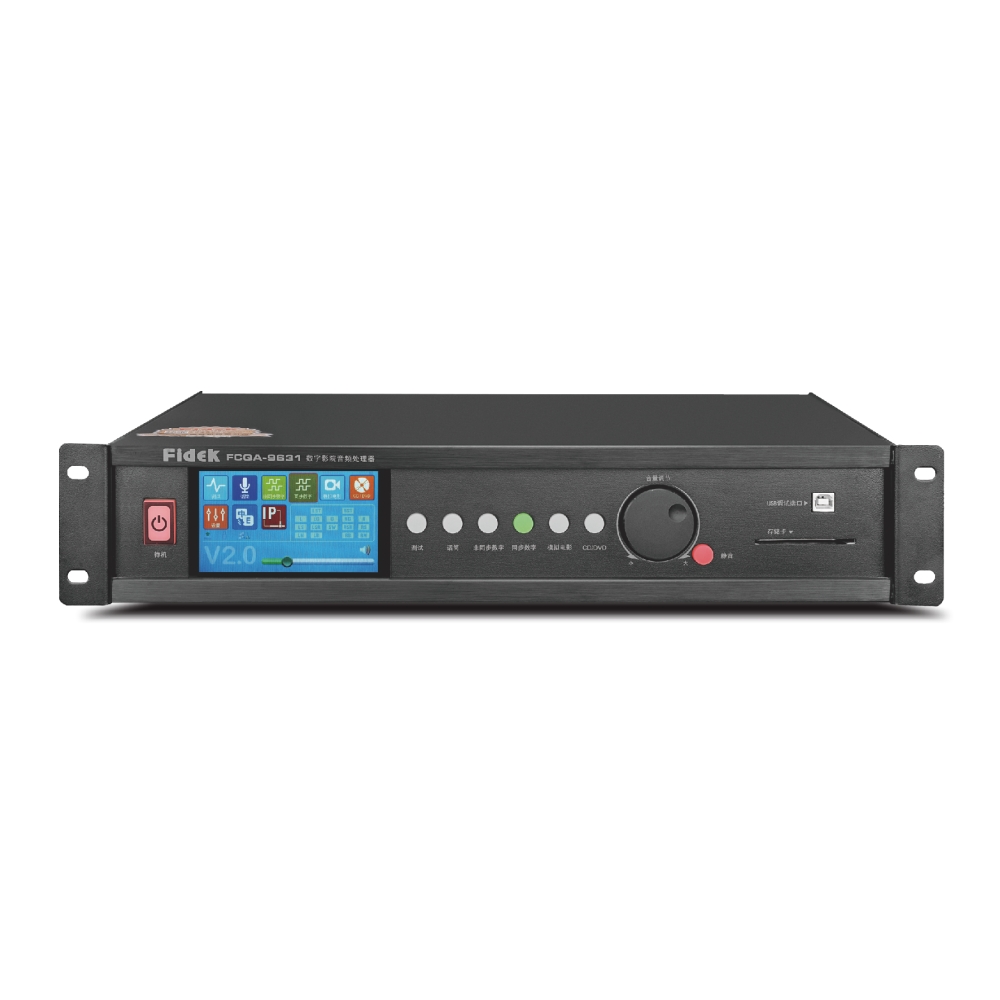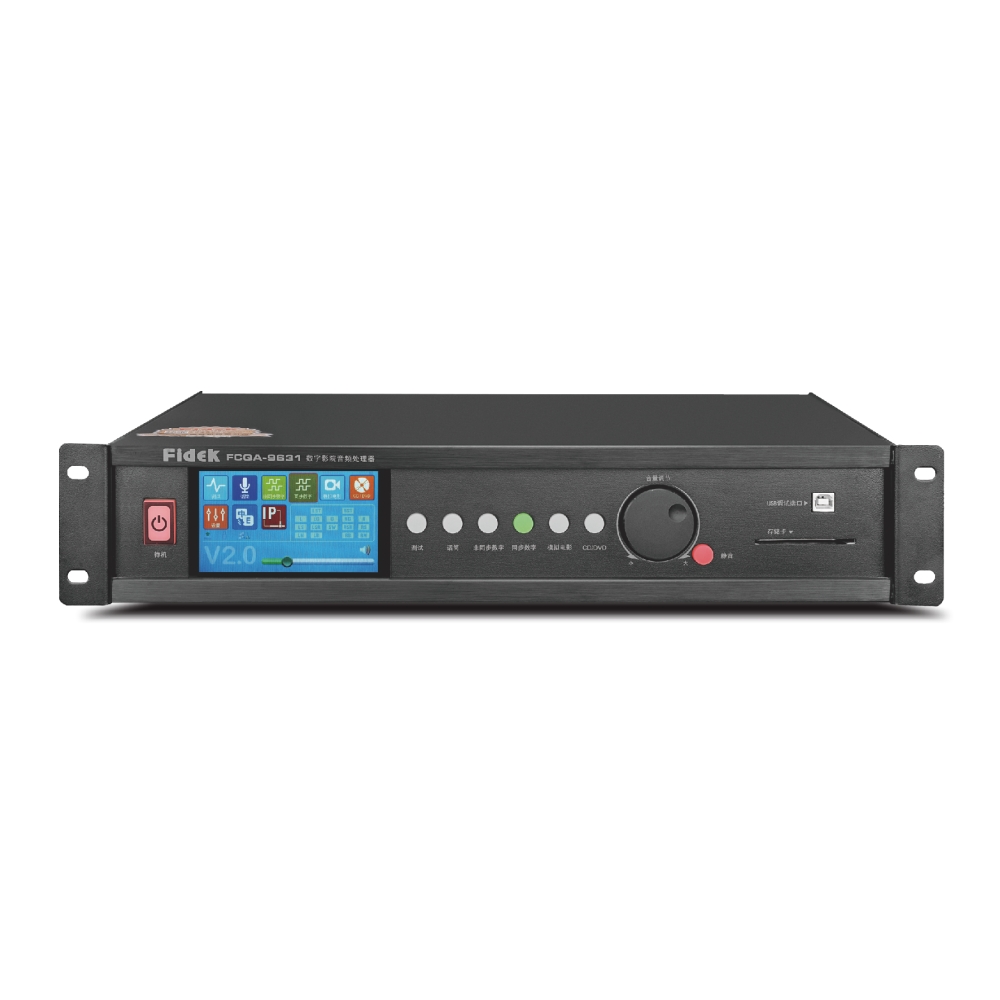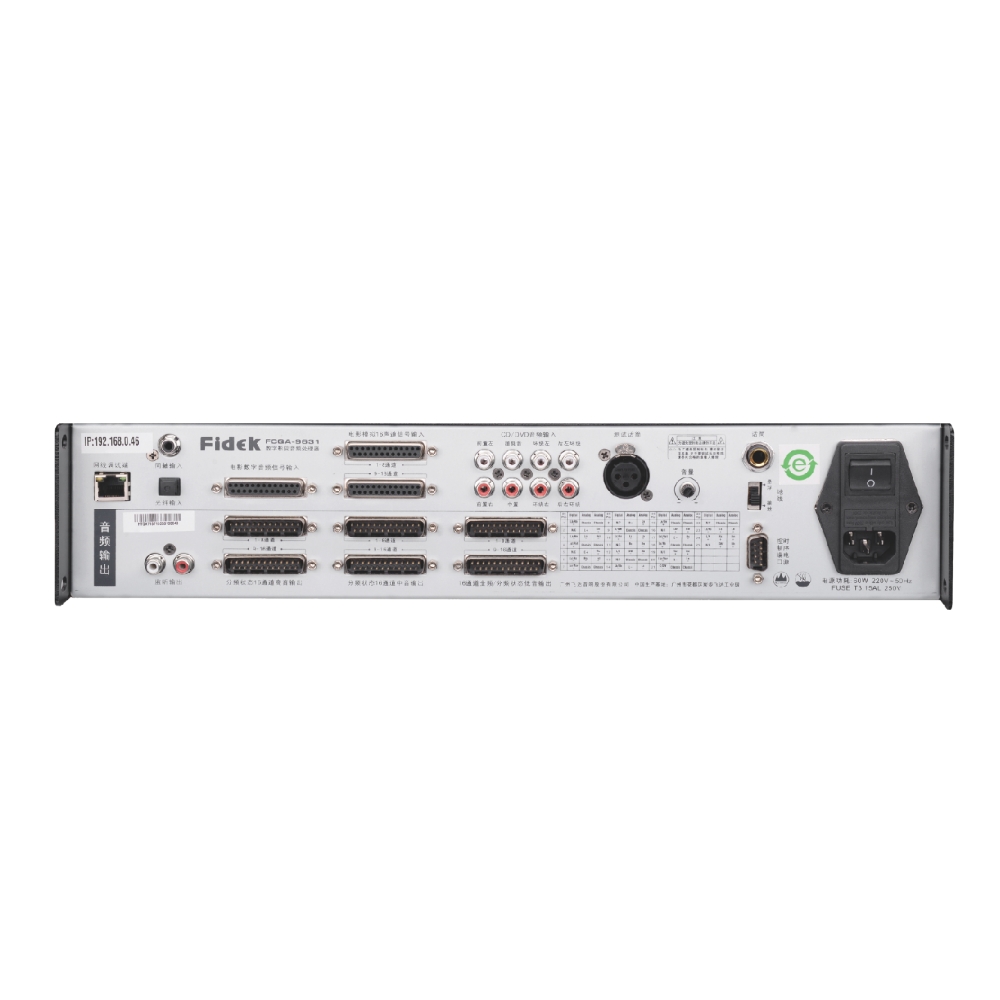 Larger Images
FEATURES
FCQA-9631 digital cinema audio processor is designed for large-scale E-screen theaters, which can create a more natural and more immersive sound experience for viewers, and better reflect the artistic intentions of filmmakers.

FCQA-9631 provides support for 16-channel input, suitable for a variety of content source input (16-channel 8-group AES/EBU, SPDF fiber, stereo analog microphone, test microphone), 16-channel analog output, also supports digital movie stereo required standard 7.1 and 5.1 channel output.

The processor management software and network connection facilitate integration with the TMS system, simplifying the installation, maintenance and daily operation of the projector's sound system, and comprehensive EQ processing, limiting, and crossover functions to enhance the theater audio effects.

This processor has an ultra-high signal-to-noise ratio, reliability and ultra-low distortion, which is perfect for the original sound of the movie studio.

16 channels, each channel has a 31-segment graphic equalizer.

All output channels have independent gain control, delay adjustment, limit control optional, crossover point optional function.

With standard test signal pink noise, self-noise, sine wave signal and sine sweep test signal, the sweep speed is adjustable.

Supporting data C backup card, one machine and one card, the card is automatically updated, no need for professionals to test when the equipment is interchanged.

The built-in sound system FD, FDM series speaker technical parameters, the entire debugging process is simple.

100 METHERNET (Ethernet), USB port, connected to the computer software control port.

16X16 matrix signal input and output signal selection, customizable input and output signals (can be combined into single channel or multi-channel output), can independently control the defined output signal (including equalization, delay, frequency division, limiting).

Color LCD4: 3 touch screen display function.
SPECIFICATION



Analog (CD/DVD)
Digital Inputs
Analog (Monitoring)
SN Ratio
≥103dB (A-weight)
≥103dB (A-weight)
≥103dB (A-weight)
Max Voltage Input
13dBu

SyncDigit 13dBu

NonSync 13dBu

11dBu
Max Voltage Output
13dBu


11dBu
Frequency Response
20Hz - 20KHz ±0.5dB
20Hz - 20KHz ±0.5dB
20Hz - 20KHz ±0.5dB
Distortion
≤0. 007%
≤0. 005%
≤0. 01%
Dimensions (WxDxH)




486 x 370 x 98mm
Net Weights




5.8kg