FD-600CR / FD-800CR / FD-1000CR / FD-1200CR
conference speaker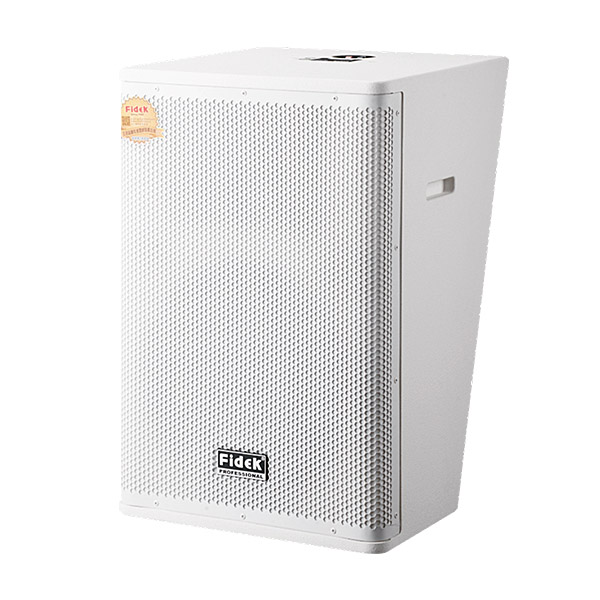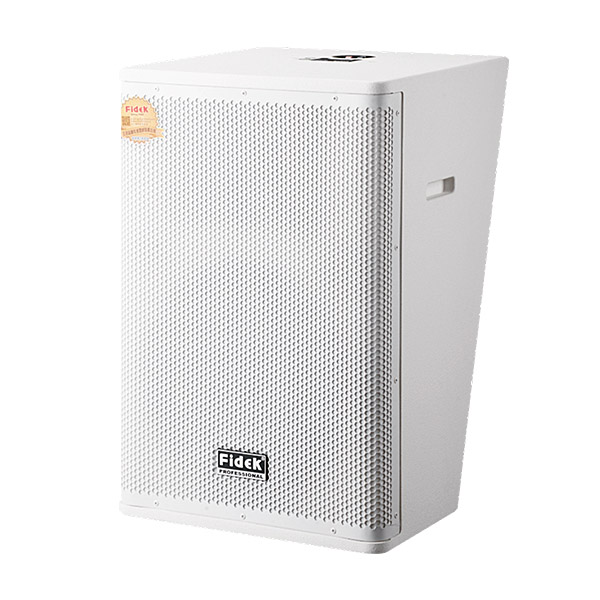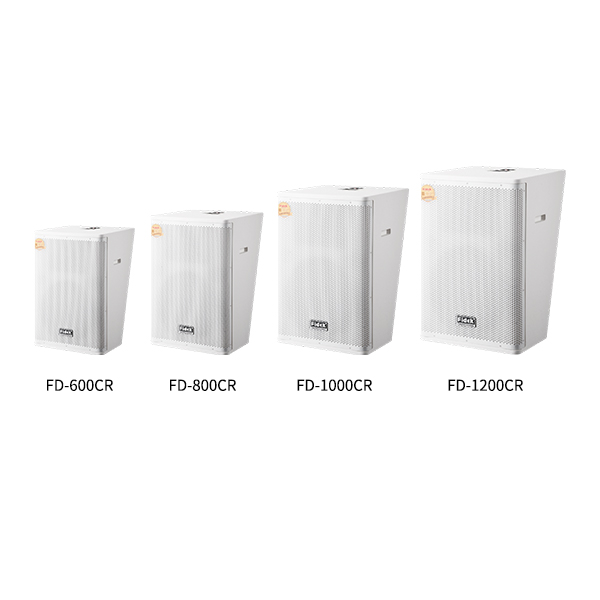 Larger Images
FEATURES
● CR series speakers are developed for small and medium-sized conference
halls and conventional indoor sound reinforcement. The speakers of this
series are novel in shape and give people a good visual impact.
● Equipped with a white cabinet, it can be matched with the fashionable
decoration of the place of use, which is natural and harmonious. At the
same time, it has the advantages of small size, light weight and easy installation.
SPECIFICATION
| | | |
| --- | --- | --- |
| Model | FD-600CR | FD-800CR |
| Type | Two-Way Speaker | Two-Way Speaker |
| Frequency Range | 60Hz~20KHz | 60Hz~20KHz |
| Directivity(HxV) | 100°x100° | 100°x100° |
| Impedance | 8Ω | 8Ω |
| Rated Power | 60W | 100W |
| Max Power | 120W | 200W |
| Sensitivity | 90dB | 94dB |
| Max. SPL | 111 dB | 117dB |
| Low Frequency Unit | 6.5"x1 | 8"x1 |
| High Frequency Unit | 1"x1 | 1"x1 |
| Dimension | 250×210×360mm | 290×250×440mm |
| Weight | 5.1Kg | 9.6Kg |
| | | |
| --- | --- | --- |
| Model | FD-1000CR | FD-1200CR |
| Type | Two-Way Speaker | Two-Way Speaker |
| Frequency Range | 60Hz~20KHz | 60Hz~20KHz |
| Directivity(HxV) | 100°x100° | 100°x100° |
| Impedance | 8Ω | 8Ω |
| Rated Power | 150W | 200W |
| Max Power | 300W | 400W |
| Sensitivity | 96dB | 97dB |
| Max. SPL | 120dB | 123dB |
| Low Frequency Unit | 10"x1 | 12"×1 |
| High Frequency Unit | 1"x1 | 1"×1 |
| Dimension | 330×280×480mm | 375×310×520mm |
| Weight | 12.4Kg | 15.4Kg |