FNB-SC6560W / FNB-SC6560S
IP active column sound/IP passive column sound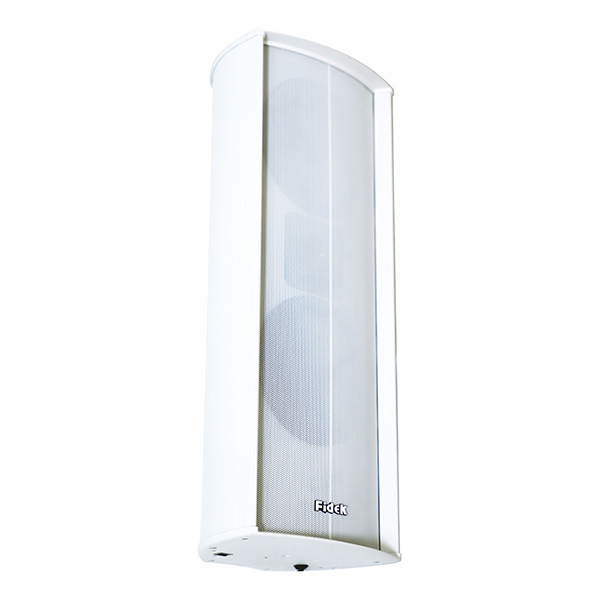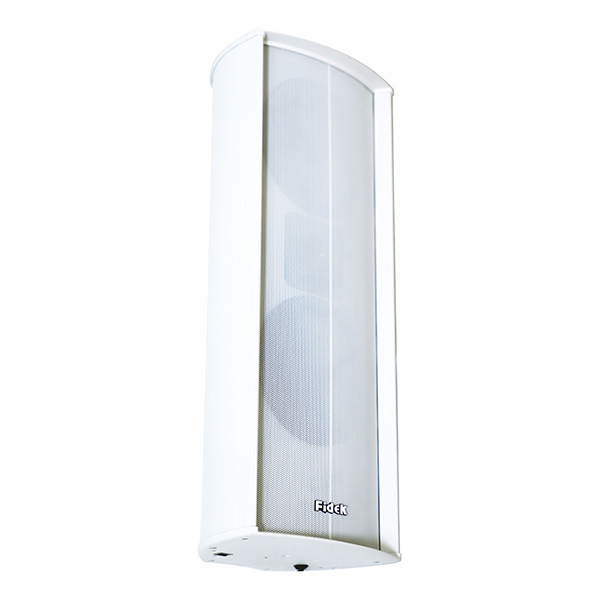 Larger Images
FEATURES
● It can be directly connected to local area network (LAN) or wide area network
(WAN), can play network audio, and can accept access and control of servers
and other IP network devices.
● Powerful network audio playback function, which can be used independently in
the network, and can directly play network audio signals from IP network audio
matrix and IP network radio.
● It can accept the control of the server in the main control room and the control
of the sub-control point computer, and it has an offline function, which can directly
accept the control of internal communication intercom equipment such as network
fire matrix and network paging microphone without the server. Or emergency tasks
such as firefighting can respond more quickly and reliably.
● It can be matched with a channel selector, and can be selected and listened to
among multiple sets of audio channel audio programs transmitted at the same
time. The audio channel programs can come from the server, or from the IP
network audio matrix or IP network radio.
● Support outdoor waterproof function.
● One external attachment box is supported.
● Support maximum 48KHZ sampling rate 16Bit MP3/ WAV/PCM decoding.
● Built-in 2*40W stereo digital power amplifier, the temperature rise of the
power amplifier is low, safe and reliable, suitable for long-term work.
● Low power consumption design, can automatically switch to standby
mode when there is no signal.
MAIN BOX PARAMETERS
Network interface
standard RJ45, 1 10M/100M network port
Support protocols

TCP/IP, UDP, IGMP, FTP, ICMP, ARP, support

cros s-gateway cross-routing configuration,

with offline function

Audio format

PCM (uncompressed format), ADPCM, MP3,

WAV, OGG

Standby
no signal standby
Network delay

File playback: less than 50ms, real-time

speech: less than 150ms, with automatic

caching function;

Transmission rate
10/100Mbps
Audio mode
network data package, CD quality
Frequency response
20Hz~16KHz
Harmonic distortion
≤0.3%
Signal-to-noise ratio (20Hz-20KHz, full power)
>75dB
Line input level
250mV RCA
Local audio input interface
two Line in (line input)
Rated output
2*60W constant resistance output
Working temperature
-20℃~+60℃
Working humidity
10% to 90%
Power consumption
≤50W
Power adapter input power
AC100-240V 50/60Hz
Unit configuration
1" horn tweeter x1, 6.5" bass x1
Frequency

100-20kHz, two-way two-way frequency

column speaker

Aluminum speaker, 8 ohm system, rated power 60W
Support outdoor waterproof function, support an external attachment box
AUXILIARY BOX PARAMETERS
Aluminum speaker, 4 ohm system, rated power 60W
Unit configuration
1" horn tweeter x1, 6.5" bass x2
Frequency

90-20kHz, two-way two-way frequency

column speaker