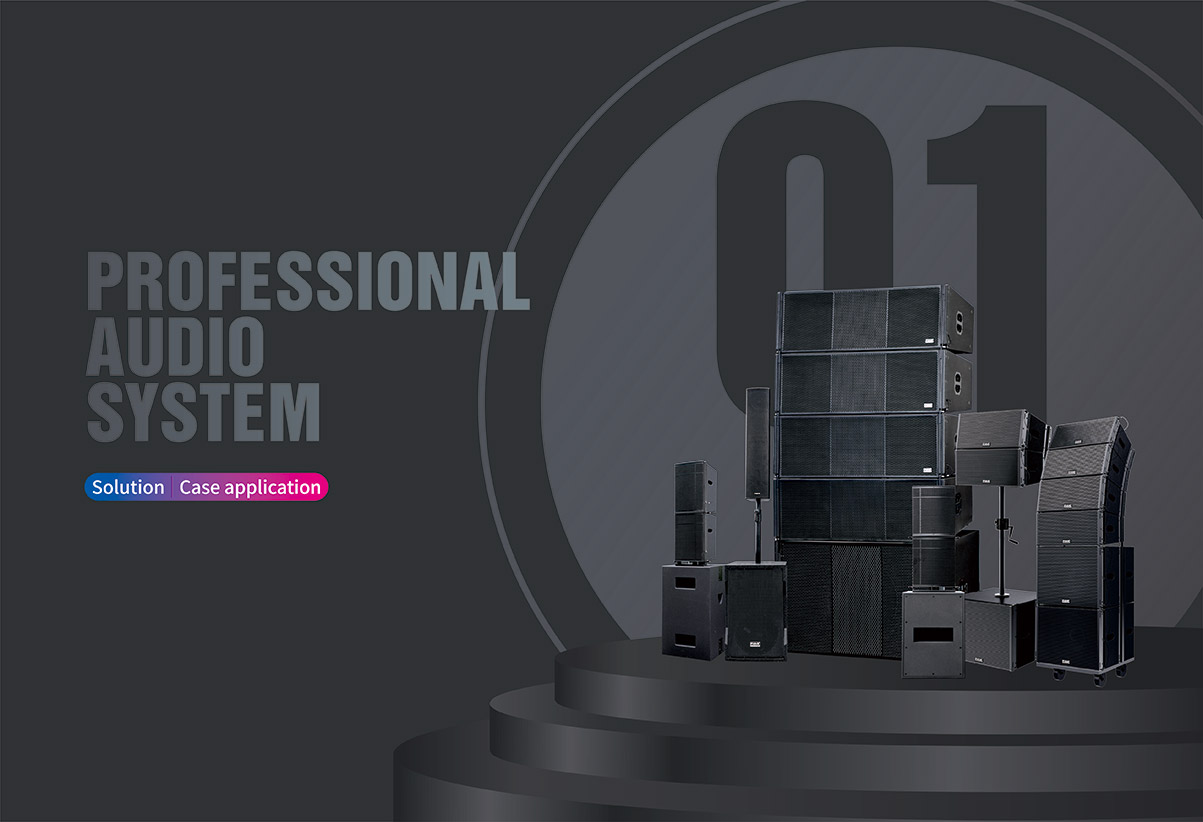 Performance Audio System
Solution Description
■This solution to meet the multi-function halls, lecture halls, conference rooms, auditoriums Government agencies and institutions of all project situations.
■It uses a digital mixing console with dual 12-inch Three-Way Two-Driver rubidium magnetic line array sound to achieve the ideal sound quality.
■It also utilizes the new matrix speakers for an effective and convenient combination.
Solution Feature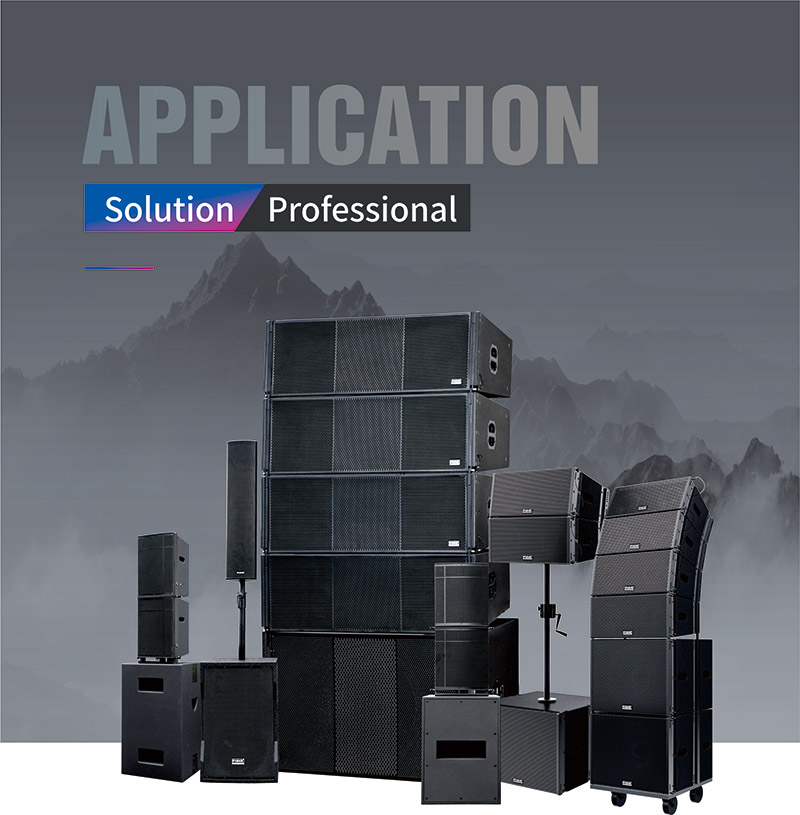 Product Feature/System Connection Diagram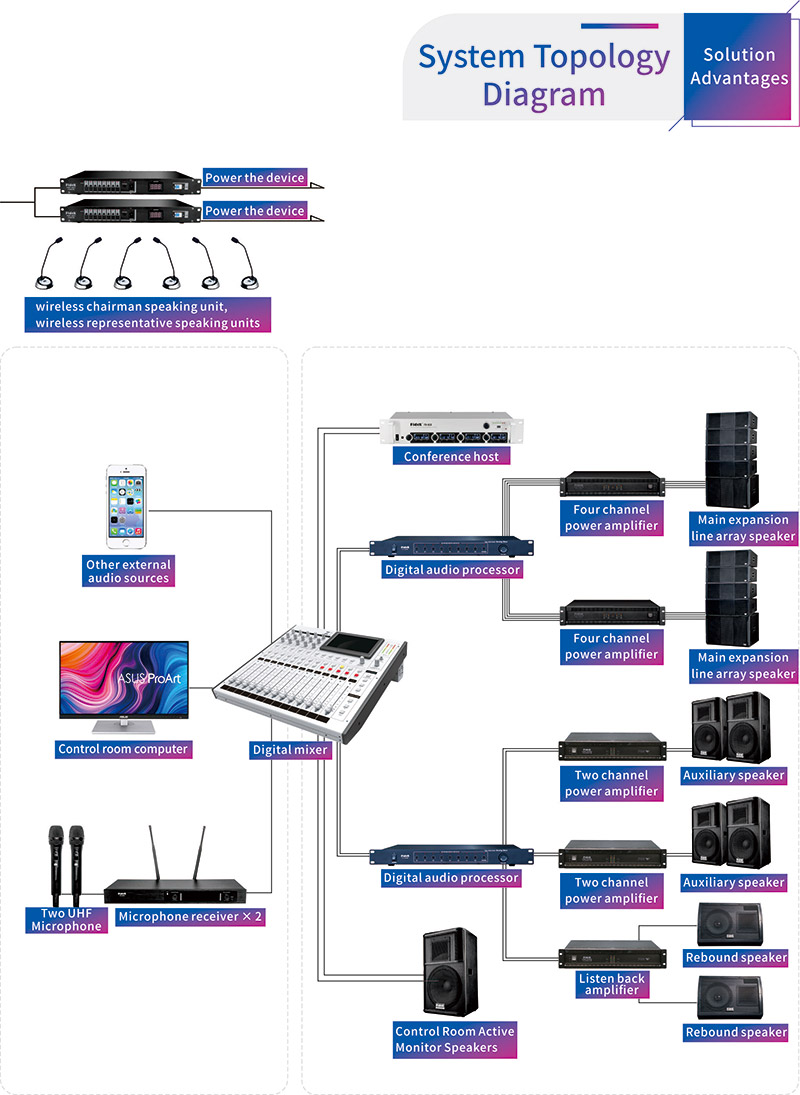 Achievements acceptance