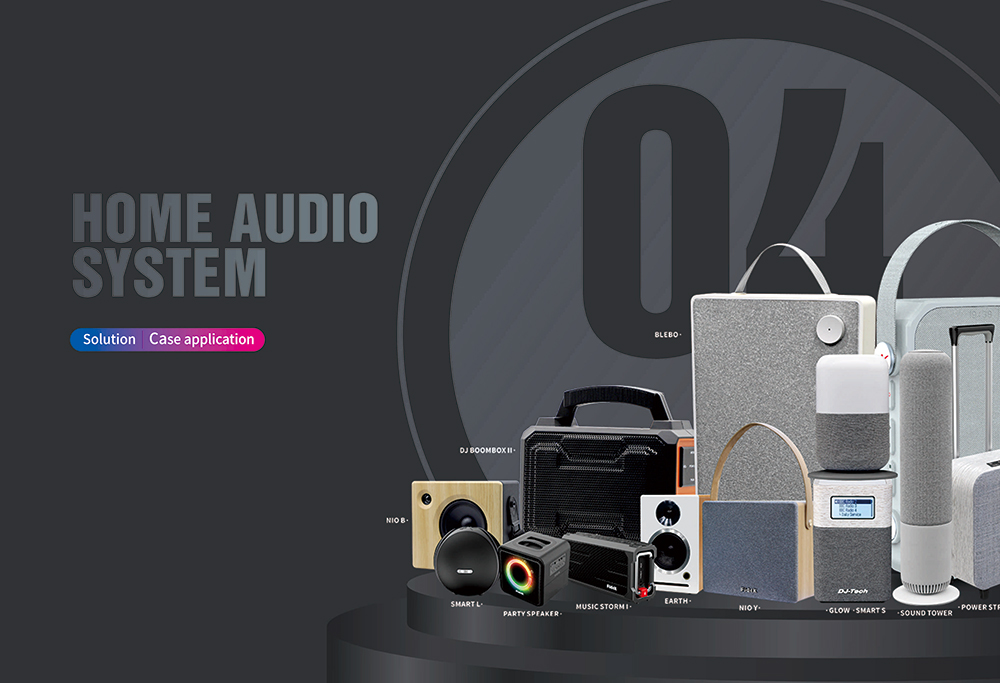 Home audio system
Solution Description
■ Home Bluetooth speakers should be mainly divided into two categories: portable and household portable Bluetooth speakers are currently the most common category of Bluetooth speakers. Portable Bluetooth speakers are generally relatively small, with built-in batteries and long battery life. Friends who often go out for dinner parties, family activities, and travel can consider this type of Bluetooth speaker. Household Bluetooth speakers are a category that has been paid more and more attention in the past two years. Most of these speakers have incorporated the concept of smart interaction, and because there is no need to consider portability factors, the unit quality and size of these speakers are no longer limited. Therefore, friends who often use them at home can consider this type of Bluetooth speaker.
Solution Features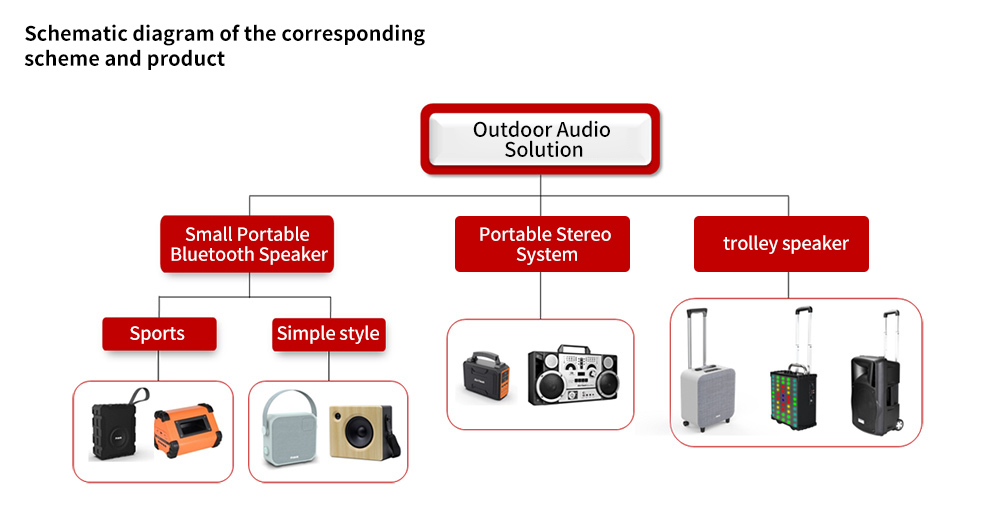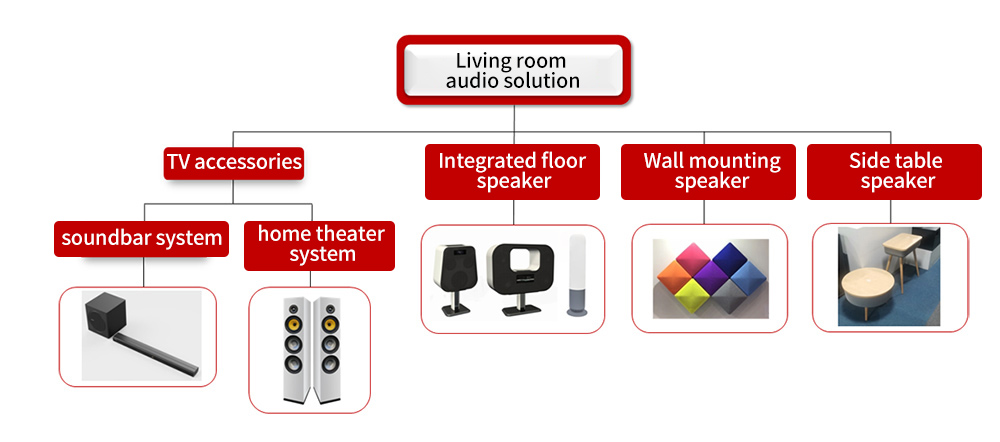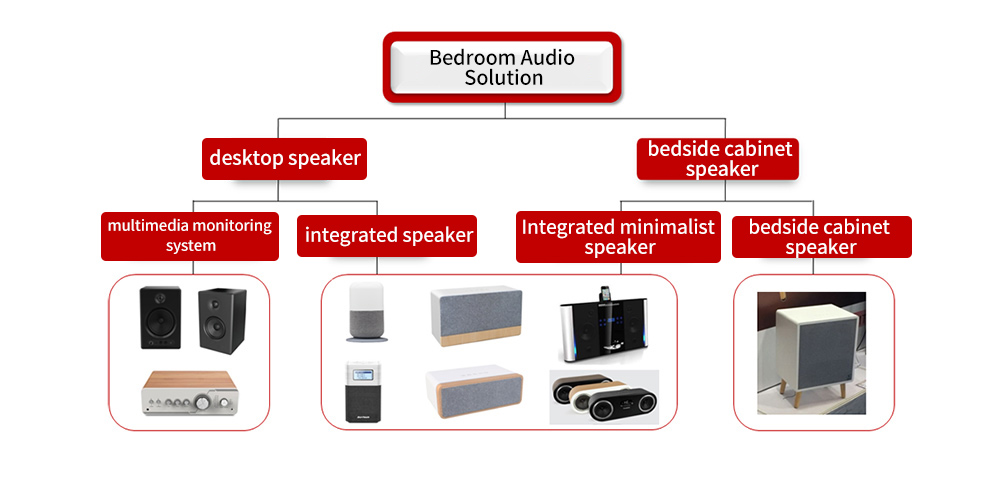 Product Feature
Solution example application
Outdoor solution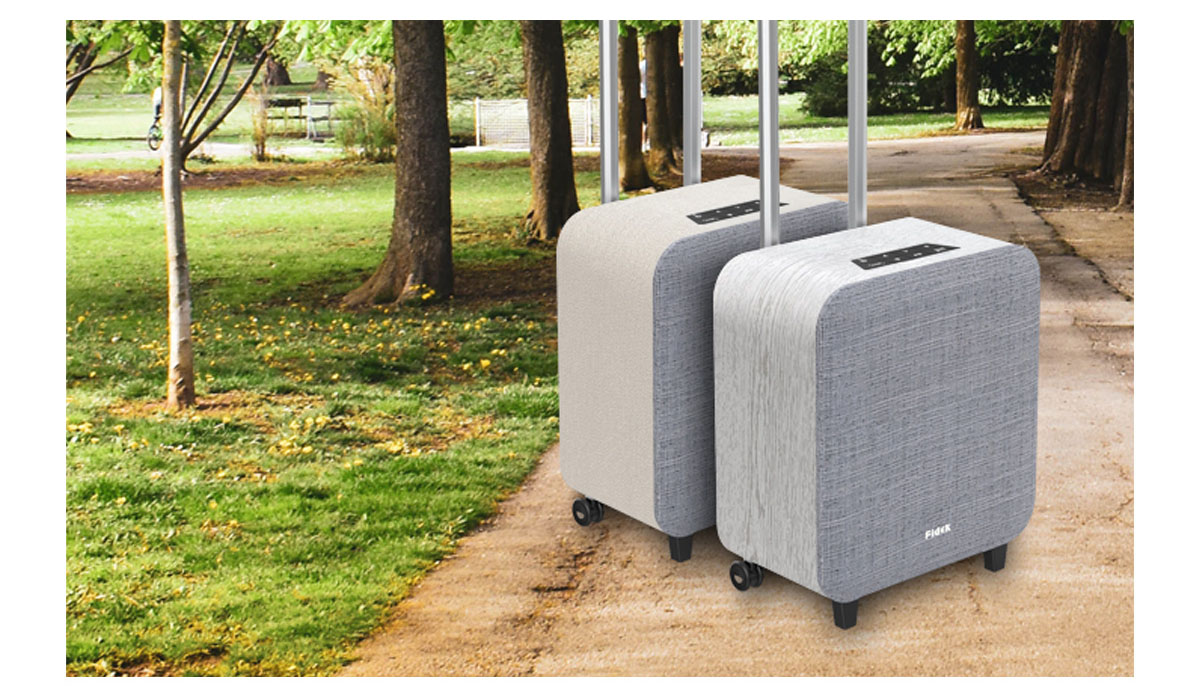 The design of the trolley-type speaker, through the cooperation of the trolley and the wheels, makes it easy to carry and travel, which greatly facilitates consumers. In terms of sound quality, the sound is loud, the treble is smooth and clear, and the bass is strong. It is suitable for outdoor squares and other occasions. Battery life is a very important indicator for users to purchase outdoor speakers. Generally, there are few places to charge outdoors. If the battery life drops when used in outdoor squares and other places, it is not only disappointing but also very embarrassing. At this time, battery life is very important. This trolley speaker has a battery life of 4-6 hours, which can meet people's daily use.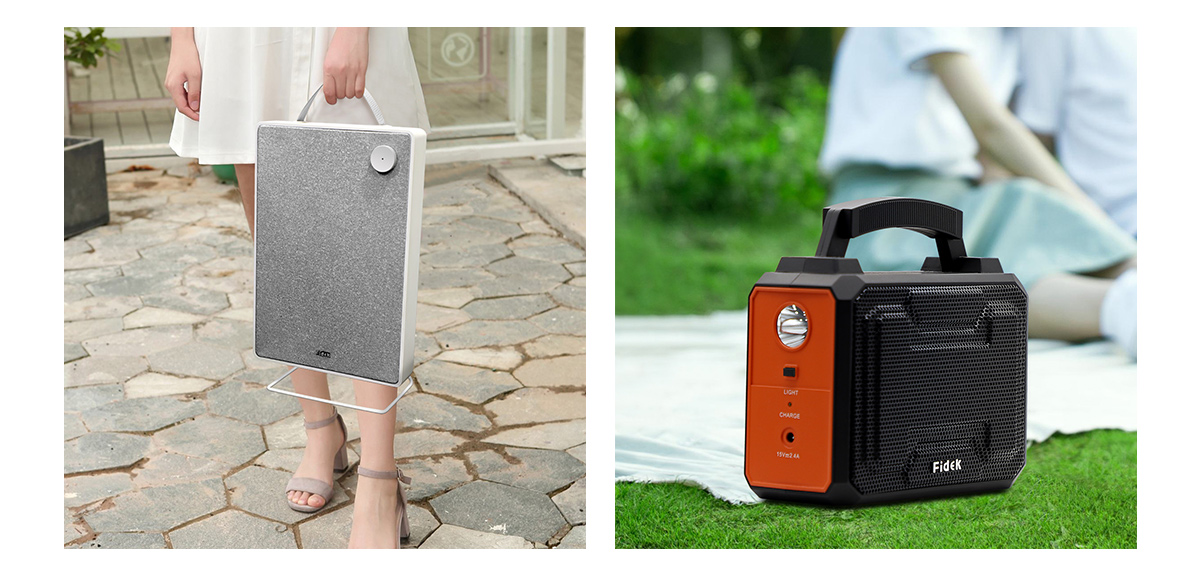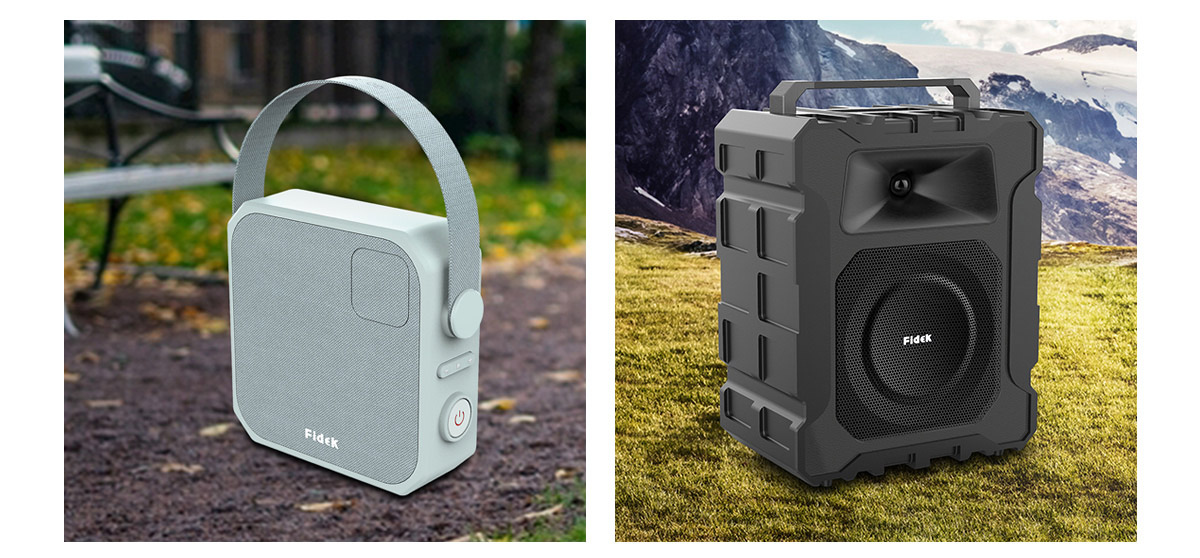 Portable speakers have multiple uses indoors and outdoors. Because of their small size and easy portability, they are favored by consumers due to their various appearances and shapes. The battery life can reach 4-6 hours, and some even reach 6-8 hours. They are very suitable for travel, outings, family leisure and other occasions.

living room solution
The living room, as the name suggests, is a place for meeting guests, and it carries the function of meeting guests. However, with the development of technology and the changes of the times, after the emergence of smart speakers, the living room is not only receiving guests, and also plays an important role in entertainment. Even if there are no guests at home, we also can enjoy beautiful music. A smart speaker is placed in the living room. At this time, the speaker is not just a speaker, but more like an ornament. The large volume of the speaker makes the speaker inherently have a unique sound quality, 360-degree surround sound, spreading the sound to every corner, allowing the ears to enjoy a shocking music feast.
Bedroom solution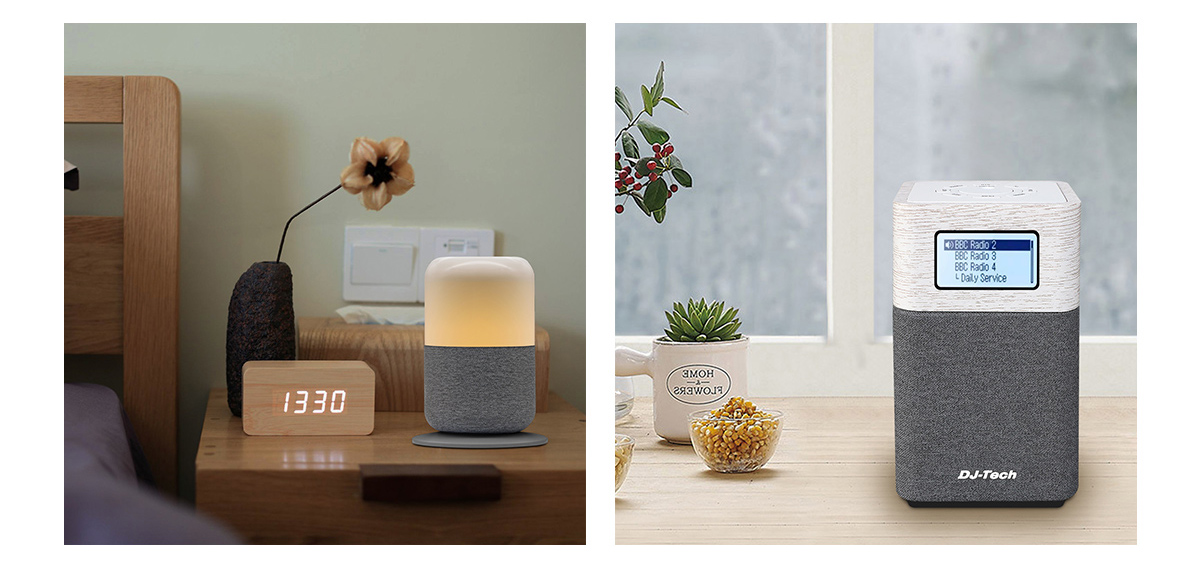 The general size of a bedroom is only about ten to fifteen square meters. According to the size of this space, it is not recommended to buy speakers that are too large. The above two are small and exquisite. Whether it is placed on the bedside table or dresser in the bedroom, it does not take up space and is beautiful. The model in the picture on the left is GLOW, which comes with a small night light function, which can adapt freely whether the bedroom is dark or bright.The model on the right is Smart S, which comes with LCD dot-matrix display, clock and alarm function, and is smart and multi-purpose. The sound quality is excellent, no matter the master bedroom or the second bedroom, it can be easily covered.